Steroid Effective Dosage Cycle Primobolan Methenolone Enanthate
Steroid Effective Dosage Cycle Primobolan Methenolone Enanthate
1.0 USD
Payment Terms:
T/T,MG,WU,Bitcoin
Place of Origin:
Shanghai, China (Mainland)
Means of Transport:
Land, Ocean, Express, Air
Production Capacity:
500kg/month
Packing:
Discreet packages
Delivery Date:
About 4~8 working days
Product Description
Delivery Time:
Within 24 hours
Leading Time:
About 4~8 working days
Usages:
Pharmaceutical Intermediates
Reship Policy:
About 60% Reship
Methenolone enantate
Synonyms: Methenolone enantate, Meth enan, Primobolan Depot, Metenolone enan, Methenolone Enanthane
CAS: 303-42-4
Assay: 99.64%
MOQ: 10g
MF: C27H42O3
MW: 414.62

Primobolan Depot (methonolone enanthate) is often of interest to beginning steroid users and sometimes to experienced users. The first question to consider is really not pharmacological but one of economics. Usually for any given level of effect, Primobolan is an unusually expensive choice. And for most users, there is no unique benefit gained from its use. Accordingly, most experienced steroid users do not include it in their steroid cycle planning.
Primobolan Depot Not a "Weak" Steroid
That said, contrary to common opinion, Primobolan really is not a weak steroid, at least not on a milligram for milligram basis. It certainly is not weak in terms of anabolic effect versus side effects. It is a good performer in these regards. However, because the oil solubility of methenolone enanthate is only moderate, preparations are typically of only 100 mg/mL. This can give a psychological impression of not being as strong a compound as more concentrated products.
Another likely reason for perceived weakness is that it is most often used for anabolic steroid cycles which deliberately are very conservative. For example, a classic beginner cycle is 400 mg/week Primobolan as the only steroid used. Of course, this does not give extreme gains. But then again neither does 400 mg/week testosterone!
Primobolan Depot Stacks
Primobolan presents an interesting situation with regard to stacking. Pharmacologically there is probably no difference in stacking behavior compared to Masteron, and certainly no important difference, but in practice those who wish to use Primobolan almost always are looking for mild stacking choices as well. For this reason, though Dianabol, Anadrol, or testosterone are effective stacking choices, they usually are not combined with Primobolan.
Effects of Primobolan Depot
As a bulking steroid in an off-season plan, Primobolan Depot is generally not the best choice. The steroid simply isn't well-suited for a significant promotion in lean tissue mass. However, this is a steroid that cannot promote water retention as it lacks any estrogenic activity. Due to this fact any weight gained due to use will be 100% pure lean muscle mass, it simply may not be all that much.
When it comes to off-season use, we can, however, make an exception for females. Women are far more sensitive to the hormonal compound, and it may very well provide the anabolic boost they need for off-season growth. We'd actually call Primobolan one of the best anabolic steroids for female off-season use. For those who are worried about a lot of excess mass, most women aren't looking to gain 30lbs, remember total mass will largely be dependent on the individual's diet and total steroidal dosing. Keeping the dose moderate and controlling your diet will enable you with the ability to easily control the amount of mass you want to gain. As a bonus, due to the metabolic enhancement and fat burning properties of this steroid, you will be able to gain off-season muscle mass with less body fat accumulation that would otherwise occur.
From off-season bulking the next point of discussion will be the cutting phase. Without question, man or woman this will be the best time to use Primobolan Depot. This is a fantastic steroid for protecting hard earned muscle tissue. In order to lose body fat, we must burn more calories than we consume. You can follow the healthiest diet on earth and exercise yourself into the ground, but if you do not burn more than you consume you will not lose body fat. Through this necessary caloric reduction, this can put our lean muscle mass at risk. The deficit will cause the body to pull what it needs for its energy demands from wherever it can. The idea is to ensure it's pulling from fat, but the body will be tempted to pull from muscle tissue in an effort to save body fat. This is part of the human bodies survival instinct. By supplementing with Primobolan Depot, we ensure our muscle mass is protected and fat is lost. We also ensure body fat is burned at a far more efficient rate. Those who use Primobolan Depot in this phase will also notice they are much harder and defined once body fat is low.
Primobolan Depot Functions & Traits:
Methenolone is a derivative of dihydrotestosterone (DHT) or more specifically a structurally altered version. The composition of the hormone is DHT with an added double bond at carbon positions one and two. This greatly increases the steroid's anabolic nature. It also carries an added 1-methyl group, which in-turn protects the hormone from hepatic breakdown. In the case of Primobolan Depot, what we have is the Methenolone hormone with an added or attached Enanthate ester. This ester is added in an effort to control the hormone's release time slowing it down substantially. An important note, at one time injectable Methenolone Acetate was available. However, this product was discontinued in 1993. Currently, the only way you will obtain Methenolone Acetate is in oral Primobolan or through an underground lab that happens to manufacture an injectable version. However, injectable Methenolone Acetate is a bit of a rare product. If you're going to use the Methenolone hormone in its injectable form, which is the preferred recommended form, Primobolan Depot is the only version most will have access to.
Primobolan Depot is a relatively mild anabolic steroid carrying an anabolic rating of 88 and an androgenic rating of 44-57. In order for these ratings to hold some teeth consider the rating system. All ratings are derived using the testosterone hormone as the baseline. Testosterone holds a rating of 100 in both categories. As you can see, Methenolone is a little weaker and while its anabolic rating isn't that far off it is a little deceiving. Primobolan Depot will not provide as much lean tissue growth properties as its rating implies.
In its direct functioning capacity, Primobolan Depot offers several traits commonly found in anabolic steroids. The hormone has the ability to enhance protein synthesis and increase red blood cell count, as well as inhibit glucocorticoid hormones in the body. These traits do not manifest in Primobolan Depot as strongly as they do with many steroids, but they are in part what make this a valuable anabolic steroid. Where this steroid truly shines is in its ability to promote nitrogen retention in the muscles, as well as it possessing a strong binding affinity for the androgen receptor. The enhanced nitrogen retention is important due to the fact that all muscle tissue is comprised of approximately 16% nitrogen. Low nitrogen levels will lead to a catabolic state, where as the more we retain the more anabolic we remain. Then we have the androgen receptor binding, this is important as such a trait has been linked to lipolysis. Almost all anabolic steroids promote a stronger and more powerful metabolism, but the strong binding affinity for the androgen receptor actually promotes direct fat loss. Coupled with the enhanced nitrogen retention, this makes Primobolan Depot an excellent cutting steroid.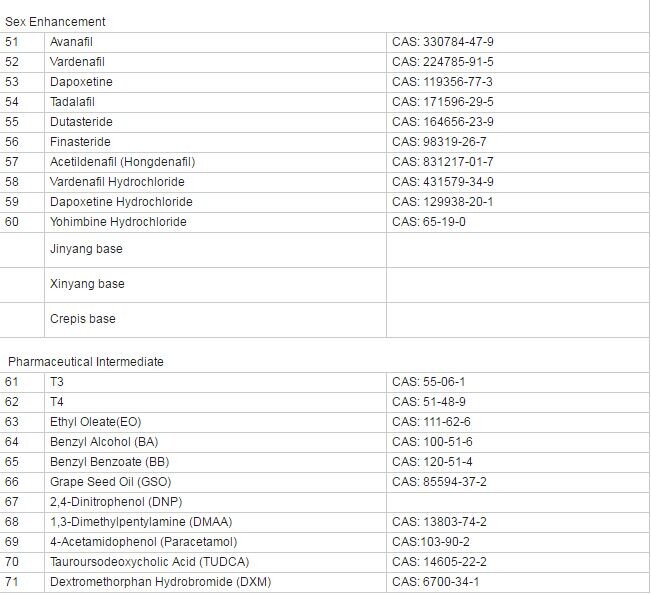 ---
---