Pharmaceutical Manufacturer Anabolic Steroids Methenolone Enanthate/Primobolan Enanthate
Pharmaceutical Manufacturer Anabolic Steroids Methenolone Enanthate/Primobolan Enanthate
1.0 USD
Payment Terms:
T/T,MG,WU,Bitcoin
Place of Origin:
Shanghai, China (Mainland)
Means of Transport:
Land, Ocean, Express, Air
Production Capacity:
500kg/month
Packing:
Discreet packages
Delivery Date:
About 4~8 working days
Product Description
Delivery Time:
Within 24 hours
Leading Time:
About 4~8 working days
Usages:
Pharmaceutical Intermediates
Reship Policy:
About 60% Reship
Product name: Methenolone Enanthate
Content: 99%
MF: C27H42O3
MW: 414.62
CAS: 303-42-4
EINECS: 206-141-6
Quality standard: Enterprise Standard
Packing: As your require
Storage: Shading, confined preservation.
Description
Metenolone enanthate (brand names Nibal Injection, Primobolan Depot), or methenolone enanthate, is an injected anabolic-androgenic steroid (AAS) of the dihydrotestosterone (DHT) group.[1][2][3] It is a C17β ester of metenolone,[1][2] and acts as a prodrug of metenolone in the body. Whereas metenolone enanthate is the form of metenolone used for intramuscular injection, metenolone acetate is the form used for oral administration.
Primobolan is an enanthate esterified injectable steroid which shows mild anabolic and low androgenic properties. The enanthate ester creates a situation in which concentrations of the steroid rises and stays elevated for roughly two weeks. Primobolan is the injectable version of methenolone, the same compound available in oral form created by Schering. The injectable version is much more popular, being much more cost effective to males bodybuilders whom require a relatively high dose.
Primobolan is commonly used by those who wish to keep oestrogen and androgenic related side effects to a minimum. Primobolan is also a popular choice for cutting cycles due its mild anabolic properties which may be best suited for sustaining muscle tissue under strict pre-content dieting. Excessive subcutaneous fluids will also not be a concern due to primobolan being a non-aromatising steroid. The compound could also be added to bulking cycles to heighten the anabolic nature of the cycle whilst minimising adding to the overall oestrogen and androgenic side effects.
Androgenic related side effects are usually only confined to the sensitive individuals, or those who opt to take the larger dosages of the product. Primobolan is often regarded as a safe steroid in comparison to other products, and it is a very sought after product which reflects in its cost.
A dose of 400mg a week has been shown to provide decent gains, but higher doses are common, with many claiming 600-800mg a week will provide a much better yield in muscle size whilst not causing too much in terms of side effects. As we rise the dose we can expect the androgenic side effects to become more pronounced, so its down to the user to see what dose provides fruitful when weighing up the side effects to net positive gains.
Primobolan is often stacked with other steroids to provide more pleasing results to the user. During a cutting cycle the product could be stacked with a non-aromatising androgen to aid muscle hardness whilst keeping a very defined look with little water retention. Others may find primobolan a nice compound to add to their usual testosterone course to add to the anabolic nature of the cycle, whilst not adding too much to side effects. This may be useful for those who have found their tolerance dosage with testosterone but wish to add another compound to their stack to aid gains.
Chemical structure
Methenolone enanthate – anabolic, modified dihydrotestosterone. It is characterized by the addition of a double bond between carbons 1 and 2, which helps to stabilize the 3-keto group and anabolic increases, the addition of 1-methyl group that protects against steroid metabolism in the liver. In use Primobolan depot enantatny ester attached to methenolone through 17-beta hydroxyl group (17b-hydroxy-1-methyl-5a-androst-1-en-3-one), the chemical formula C20H30O2. Esterified steroids are not as polar as free, they are absorbed less quickly from the injection site. Once in the bloodstream, and the ether is cleaved in the blood is free methenolone. The development objective of esterified steroids were an extension of the therapeutic effect after the injection, injection is not able to exercise as often when compared with injections of steroids available. Enantatny ester is used to slow the absorption. Methenolone enanthate absorbed into the blood for a couple of weeks. Methenolone – a mild anabolic steroid, it has low androgenic, no estrogen. It is believed that the anabolic effect had slightly less than that of nandrolone. In cases where it is necessary to increase the amount of muscle and increase dryness on drying, it is advisable to apply the active drug.
Historical reference
First time methenolone described in 60. On the US market drugs sold by prescription, it has put the company under the name of Squibb methenolone enanthate in '62, and then some time to sell under the name Nibal® Depot. In the same year the firm Schering in West Germany, acquired the rights to the drug, and Nibal® Depot quickly disappeared from the market. Schering began selling methenolone enanthate under a different trade name, soon became highly recognizable – Primobolan® Depot. Starting from the 60th year to the end of the 70s Primobolan® Depot was widely available in European countries such as Switzerland, Italy, Germany, Austria, Belgium, France, Portugal and Greece. The patent for the drug company Schering belonged to late 70s. By the end of the patent term Schering stood on protecting their intellectual property from any potential threats, including the US market, and there is not even the drug was introduced. Despite the fact that methenolone enanthate decades absent from commercially available in the United States, at a technical level its status was restored after consultation with the FDA. This allowed doctors from the United States to import Primobolan Depot for patients. A private joint pharmaceutical company has decided to resume the production of a generic drug. Currently, it is available by prescription only specialist who present the appropriate certification. Primobolan Depot is most often referred to as anabolic steroids which increase the dry weight of muscle. Quite often it is used when muscle loss was a consequence of operations, long-term infection, severe illness, corticosteroid drugs overdose or during recovery. Some doctors prescribe a drug for the treatment of osteoporosis, sarcopenia (age-natural muscle loss), isolated cases of chronic hepatitis and breast cancer (mainly as a complement when other therapy). In addition, a steroid used to increase muscle growth in preterm infants and underweight children in clinical cases. As a result of studies, it was concluded that the drug have high efficiency, and any signs of toxicity, or side effects are absent. The drug is widely applicable and value among athletes as a combination of a strong anabolic, a weak androgen and non-estrogen. This makes it possible to achieve growth of lean muscle mass, without causing any side effects. Regardless of the fact that Primobolan clinical efficacy, Schering decided to withdraw from almost all of its sales markets. In the back there is no variation of 50 mg of the drug, but selective products containing 5 and 15 mg of the substance, there is still the opportunity to meet. There is only one certified source Primobolan oral drug and it is currently in Japan and South Africa. Regardless of the unavailability of the drug, it is the only producer of Schering metenolone acetate worldwide. This is directly related to the time when the company is so eager to defend their rights to the drug for a long time.
Pharmachologic effect
Methenolone enanthate – synthetic derivative digirotestosterona, anabolic drugs prolonged action. It promotes protein synthesis in the body, inhibits nitrogen, calcium, sodium, potassium, chloride and phosphorus. This in turn leads to an increase in muscle mass and the acceleration of bone growth (in therapeutic doses) increases muscle dry weight. Often used in cases where the loss of muscle mass was the result of operations, long-term infection, severe disease, overdose of corticosteroids or in the recovery period. In preparation low androgenic activity.
Effects metenalon enanthate
The smallest rollback of the drug

It is not conducive to water retention in the body

It does not lead to the accumulation of excess fat

Good to be used in drying

Not exposed to flavoring in principle

Good to use when out of the course with heavier drugs

Great for a "bridge" between courses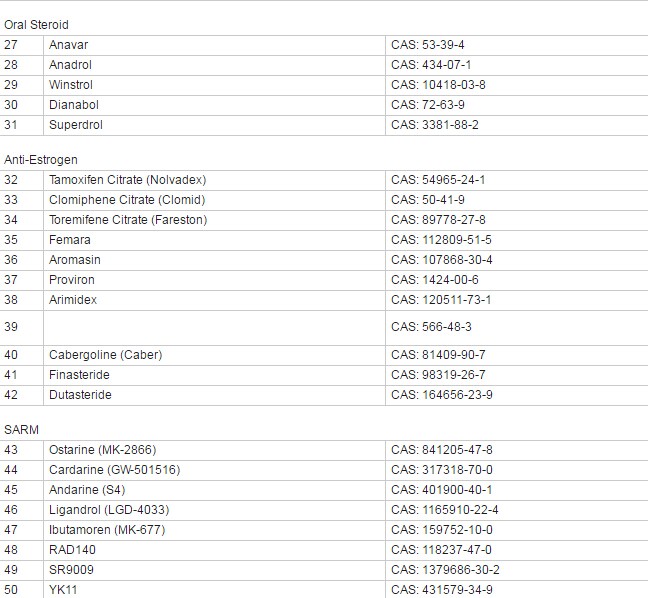 ---
---